New Zealand is a peaceful and welcoming country which provides ample opportunities for your learning. To gain these experiences while studying, you will be required to obtain a visa.
In addition to New Zealand, Canada, Finland, Netherlands , Japan and US give you equal opportunity and expose.
Hither are the steps for how you can arrange a visa.
You can arrange a visa using any of the below methods -
1. IMMIGRATION online.
2. Via Paper-based application at your nearest Visa Application Centre in person or via courier.
NOTE –
• Visa waiver countries and people who are visiting for 3 months or less need not apply for a visa before traveling.
• If the applied course is for less than 3 months, you need a visitor visa, not a student visa.
If you are applying for IMMIGRATION, you will need -
1. A valid credit card.
2. A computer and a reliable internet connection.
3. A passport-style photo of yourself in jpeg format.
4. Electronic copies of your relevant documents that include:
• An offer letter from the approved institution/university.
• 10th, 12th, Graduation certificates from schools, and scores from tests as IELTS or TOEFL as per the university requirement.
scanned passport with a minimum of 3 months validities.
Health insurance receipt, Health and Character certificates, PCC.
• Evidence of sufficient funds to live on while you are studying.
• An accommodation guarantee from the institution.
If you are applying for Paper-based Application, you need to have these things -
1. Completed Student Visa application form (INZ 1012).
2. Application fee payment receipt.
3. Valid Passport.
4. Supporting Documents as per checklist (transcripts, diplomas, degrees or certificates from schools, scores from tests as per your college specification as IELTS, TOEFL, GRE, GMAT).
5. Health insurance receipt, Health and Character certificates, PCC.
6. Two passport-sized photographs.
7. How you will pay for all educational, living and travel costs.

Process for online visa application –
1. First of all, you need to have an offer letter from the institution/University of New Zealand. You can obtain it after you have applied and searched for New Zealand college. When you are applying for in the institution, they will ask you to submit the required documents with proof of academic qualifications and an understanding of English by appearing in the exam IELTS or TOEFL. For getting admission in any of the institutions, a minimum scored of 5.0 is required. If your score is below it, you cannot proceed further except re-appearing in the test.
2. Once the university has approved your application, the next step is to apply for eVisa. You can apply for eVisa by clicking on the link provided -
https://www.immigration.govt.nz/new-zealand-visas/apply-for-a-visa?_ga=2.97594655.1625436423.1559393332-702939960.1559221374
The given link will direct you to the section where you will be asked 2-3 questions about what type of visa you are looking for and timeline of your staying there. You need to click on the 'study' for formal and for latter one again a filter section will show up. If the applied course program is for less than or 6 months, click on 'less than or 6 months'. Here you need to apply for a visitor visa and check the required documents for it. If the applied course program is more than 6 months, click on 'more than 6 months'. Once again a filter box will show up. There you have to click on 'Fee paying student visa' and then after select to 'view visa details and apply.'
3. Before you click on 'Apply Now', get clear about the course program you applied for. Once you are cleared about it, proceed for the further processes. Now, it is time to create a RealMe account. This will be recorded in the New Zealand Government cloud (data). From here you can log in and check your application form.
4. When the account is created, you need to complete the online form by uploading your documents as mentioned above. You need to submit these documents as per the size limit mentioned there. These documents should be in PDF forms within proper size formate which includes academic details and certificates, Medical certificate, Police Clearance Certificate (PCC) from the Regional passport office or the Deputy Commissioner of Police of your area.
5. Before submitting your final application, you must review it completely and check if you are missing anything or not. If you are missing out anything, complete it and proceed for payment. For this, you need to have a valid card and a good internet connection. The cost of the student visa application is 295NZD and further for TT services you need to pay Rs. 690 (approximately). When the payment section is completed, click on submit. Now, you need to save the application fee payment receipt for future references and consultation. Once the payment is made, it cannot be undone.
6. An Immigration New Zealand officer will be assigned and he/she will analyze your application. After a complete analysis of your application, a decision will be made in favor of or against you i.e. your application is approved or not. Within the time frame of 25 days, you will be notified about your visa application. If any further simplification is required you need to submit them.
7. After a waiting long for the email confirmation, the Immigration department will ask you to schedule an interview. It will be according to your convenience but don't delay it much as they may reject your form because of this. Get it done in a week. They may also ask you to submit a birth certificate, scanned passport and scanned fingerprints. After the interview is over, they will be again informed through mail. You may check the status of your visa by login and download it.
8. Finally, You need to pack your thing and plan a study trip to New Zealand.
Process for offline visa application –
1. You need to research about the institution/university and shortlist a few of them. Once you have decided, you need to apply for them. Now you have to wait for the approval of an offer letter from New Zealand Institution. But, before that, you need to submit a few documents, including the proof of your previous academic qualifications and proof of your English language ability to them i.e. IELTS, TOEFL, GMAT as per the university requirement.
2. After receiving your offer letter, you need to undergo a medical examination by an approved doctor of Immigration New Zealand. At the same time, you need to arrange for your Police Clearance Certificate (PCC) from the Regional passport office or the Deputy Commissioner of Police of your area.
3. You also need to give the evidence of how you are going to pay your tuition fees, your living expenses and a financial undertaking form guaranteeing to cover the cost of outward travel from New Zealand. You also need to show a copy of your air ticket home as proof, you have enough money to buy one together with a proof of an accommodation guarantee.
If you are already studying in New Zealand, then provide the evidence of your previous performance and progress with attendance records ( $18000-$35000).
4. You should have all these documents in hands, with a passport of 3 months minimum validity, and attested passport style photo(s).
5. This time you have to make a payment. You will be demanded to make 2 DD's, one for the embassy where you have to pay INR 13,950 and second for TT services at Chandigarh where you have to pay INR 1038 amount. After you have submitted the fees, a visa fee receipt will be provided to you. Keep that receipt, it might be asked by the Immigrant department for later processes.
6. Once your Visa is confirmed by the Immigrant officer, you will be confirmed by an email provided by you. Following is to schedule an interview. For scheduling your interview, you should receive a confirmed email from the Immigrant Department. The applicant attends mostly telephonic interview. Once you have responded to all questions, your visa is approved.
7. The robust process will take approximately 25-30 days. Now you have to wait for the final confirmation email from the immigrant department. They will courier it to the location provided by you that you submitted during filling of the form. If your visa has been approved, you should plan your travel to New Zealand and a renewed life is waiting there for you.
If your visa approval has been declined, you should re-apply for it. You will be informed about it through an email provided by you when filling the application form and re-submit the documents. The reasons for your visa decline may be:
a) you don't meet the character requirements set by the immigration department.
b) your circumstances have changed since you were granted a visa.
c) you refuse to let the immigration department collect your photo or to provide them with your fingerprints or an iris scan if asked.
d) you're unable to provide evidence of any onward travel or funds required by the conditions of your New Zealand student visa.
Know about some of the crucial tips for MBA Interview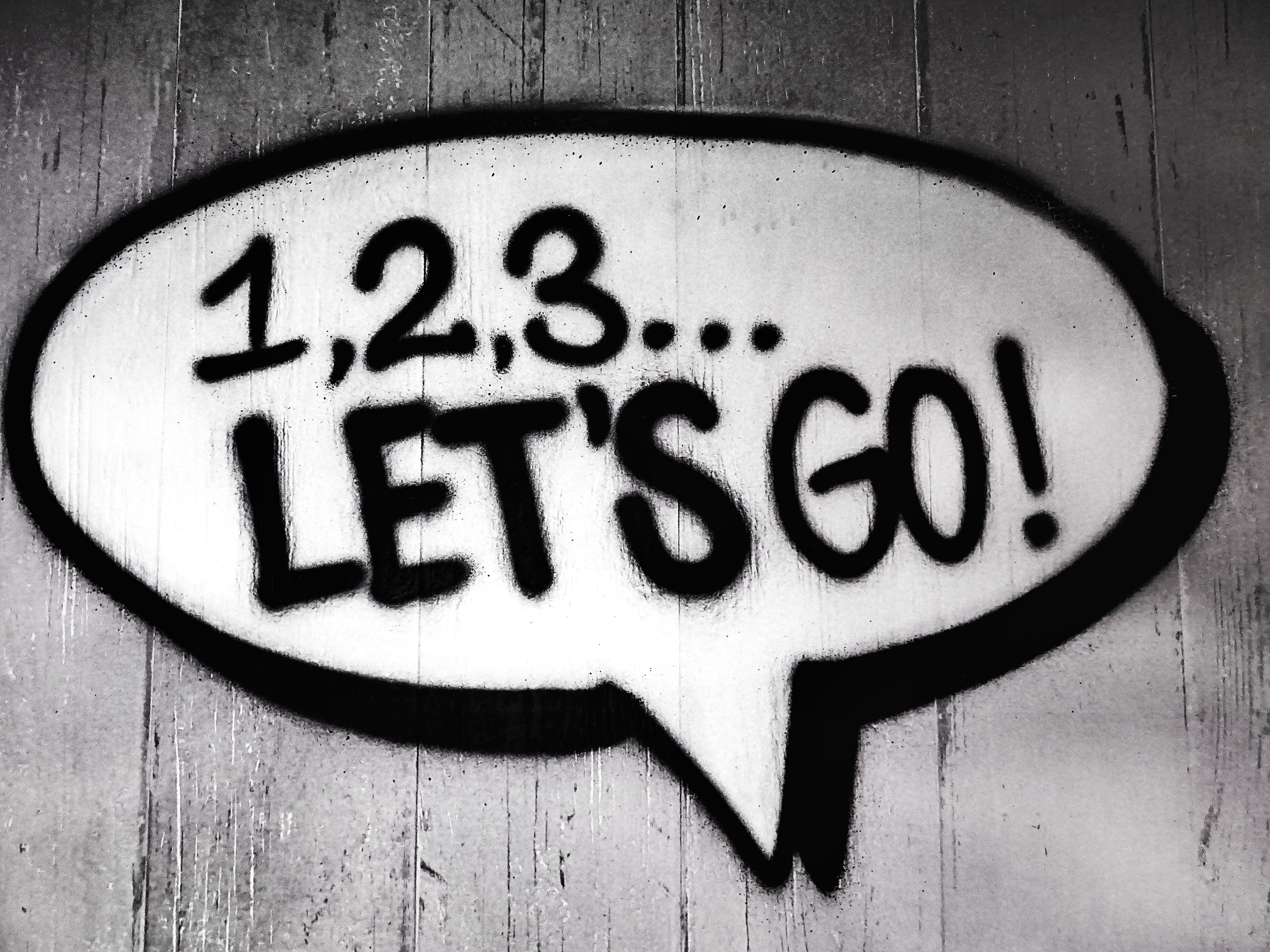 Interview process –
It is important, and the preceding stage of the application process after the visa fee is paid and your visa is going to be approved. The interview process can delay or fasten depending on your response to the questions asked by the officer. This stage will take to closer to your dream university. Therefore, it is crucial for you to prepare for the interview before you appear for it.
The visa interview is commonly taken on a phone i.e. telephonic interview. You will be cross-examined a range of questions to ensure the information you are providing is genuine and your intentions should be clear. They will start by asking you several introductory questions like your name, passport number, date of birth, etc. Once your identity and availability are confirmed, the visa officer will proceed towards the main interview process. Some of the questions are listed below:
1. Why do you wish to study in New Zealand and not in any other country?
2. What are the contents of your course you intend to study in New Zealand?
3. What is the scope of your course?
4. Where are you going to stay in New Zealand?
5. Some of the questions are listed below:
6. What are your TOEFL/IELTS Scores?
7. What do your parents do?
8. Where do you study in India?


Here are some of the tips that you should keep in mind-
1. You should practice your English as often as possible.
2. Assume you are attending a telephonic interview.
3. Prepare an explanation for each question.
4. Talk about ties to your home country and family.
5. Be clear about what you are speaking.
6. Be calm and stay positive.
7. Wear some casual clothes and keep a glass of water next to you.
8. Don't provide a serious reply, keep a gentle smile on your face. It will improve your selection process.